BESCH DESIGN LTD.
We work very closely with each and every client in order to assure that the desires and dreams of the clients are met.
We do not prescribe to any one style or belief but rather we treat each project as a new beginning that is specific to that client's vision as well as the environment in which it is developed. Whether it is a 100 unit mixed use building, a small home addition or interior renovation, each of these projects are started with a blank canvas.
Our office atmosphere is set up in a very collaborative way so that everyone involved on a project can interject there ideas and thoughts as they apply to the specific project. From the overall concept in the beginning of the project, to the finite details that are developed for the construction documents, we are all part of the team.
Our projects are known for their design integrity and their functional value. We are consistently evaluating, and redefining our approach in an effort to keep pace with the ever changing world of design.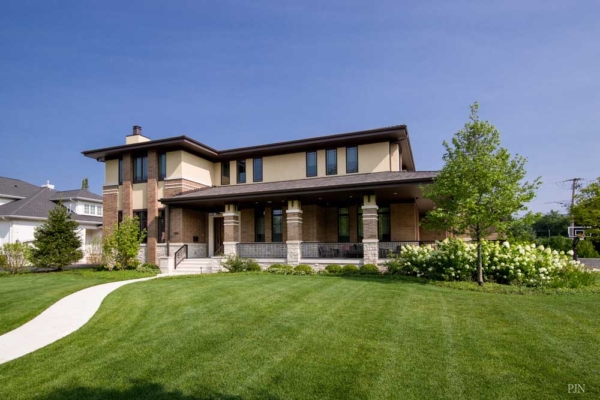 Besch Design, Ltd. has completed a variety of projects, ranging in scope from interior renovations to multi-unit mixed use developments. Besch Design, Ltd. has projects throughout the Chicago land area in Illinois, as well as in the states of Florida, Wisconsin, Indiana, Iowa, California, as well as Belize, Central America.
Project Types include:
Custom Single Family Residential
Custom Single Family Additions and Interior Renovations
Multi-Family Residential Developments
Mixed Use Developments
Interior Corporate Office Build-outs
Sports Facility Training and Mixed Use Development
Feasibility and Planning Analysis
STEVEN P. BESCH – President/Founder
Steven P. Besch has been practicing architecture for more than twenty years and coordinates all aspects or a project from the design inception to the completion of the structure. Steven has a Masters of Architecture from the University of Wisconsin in Milwaukee and is licensed in the states of Illinois and Michigan. He is a member of the Association of Licensed Architects. He has a wide range of experience in all aspects of residential architecture, from small home renovations to multi-story mixed use developments. He has worked on condominium unit build outs in high rises throughout Chicago, as well as tenant and office build outs.
Steven has been involved in the community in which he resides by having served on the following boards or committees:
Queen of All Saints Pastoral Council 2010 – 2012

Queen of All Saints School Council 2006 – 2012

Nominating Committee Chair 2008 – 2012

Finance Committee Chair 2009 – 2012

Alderman Margaret Laurino's Neighborhood Design Committee 2008 – 2009

Tasked with the development of creating a published set of design guidelines to be used by architects and home owners, as an example of how to create new projects and renovations that are compatible within the surrounding Sauganash Residential Neighborhood area.

Resurrection College Prep High School Strategic Planning Committee for the development of a three year long range plan, for the school.  2015

Resurrection College Prep High School "Charity and Truth Gala" annual fundraiser Chair couple along with his wife Susan in 2018
Steven is a Self-Certified Architect with the City of Chicago since 2007, and also holds a Registered Energy Professional Certification with the City of Chicago.
What people have written about our work.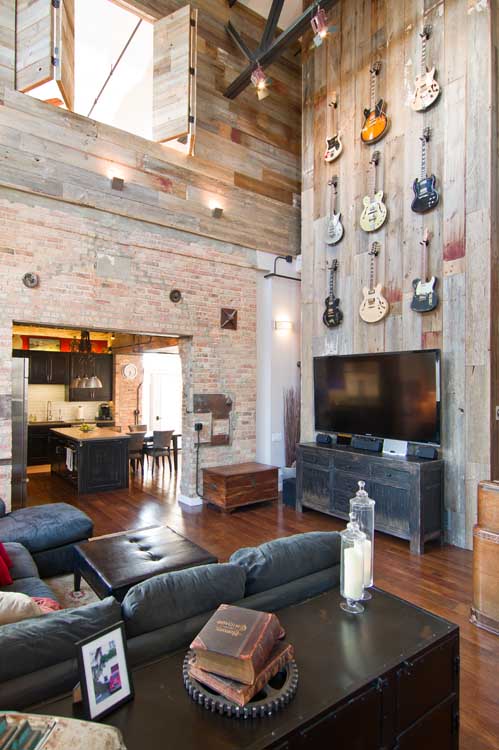 A MODERN LOFT…
Their three-level unit had enough space for their casual lifestyle, but the interior was decidedly tame: white walls, carpeting, marble surfaces. They asked Chicago architect Steve Besch of Besch Design to help them create a more rustic, industrial backdrop for their eclectic furnishings, vintage pieces, reclaimed objects and artwork.
BATHROOM WALLS INTO ANOTHER REALM…
There are lots of ways to give a plain bathroom a boost. Some require only small changes, and others are more involved — but each of the ideas here makes a bathroom look anything but uninteresting. Check them out for inspiration to start your own transformation.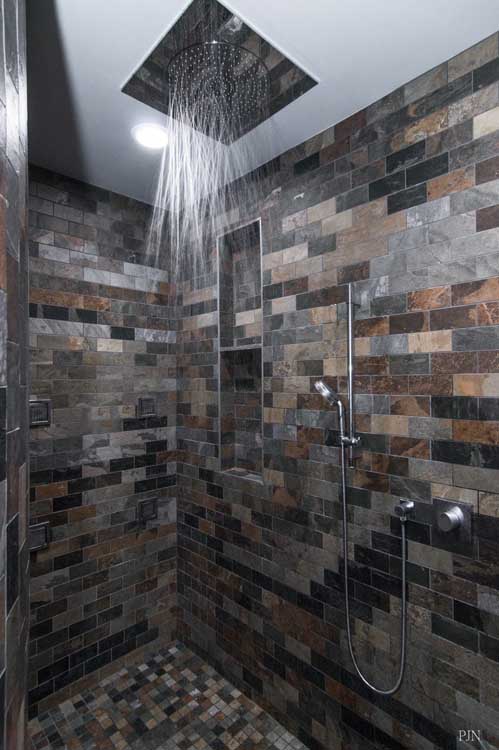 LUXURY WATER SPAS
Steve Besch, president, Besch Design, in Chicago, IL, reports that many of his clients are trying to make their homes more spa-like by including features they have experienced during travels and other outings. "People are exposed to so many cool features they see in hotels and spas as well as in showrooms," he says. "They see everything that could be, and they want something similar. They want that personal luxury in their own master bath."
The Client's vision brought to life.
Jefferson Street
admin
2018-12-04T05:02:42+00:00